The Gift That Never Stops Giving: My Experience in Communities
Are you in need of a multi-racial identified transgender person who carries compassion in their commitment to serving their local, national, and international communities? I, Moka May Dawkins, lead with a historic confidence in my instructions when providing facilitated conversations on racial diversity, gender and sexual identities/orientations, and resolution pathways.
Experience and gain experience by hiring me Moka May Dawkins to share my fidelity how I create change of inclusive power in conversations with my acquired education, civilian and privileged experiences, and leadership roles throughout 8+ years of my service to my communities. The intimate experience I offer will leave you and your audience educated with tools of distmantelment towards existing racial, gender, disability, and sexual expansive discrimination practices. You and your audience will also gain relational health positive tools/experience which, will provide you and your audience with the gift of emulating more positive understanding towards racial health and productivity towards your surrounding LGBT2S+, Black and Caribbean, Homeless and Drug users, and All Womenkind Liberation communities.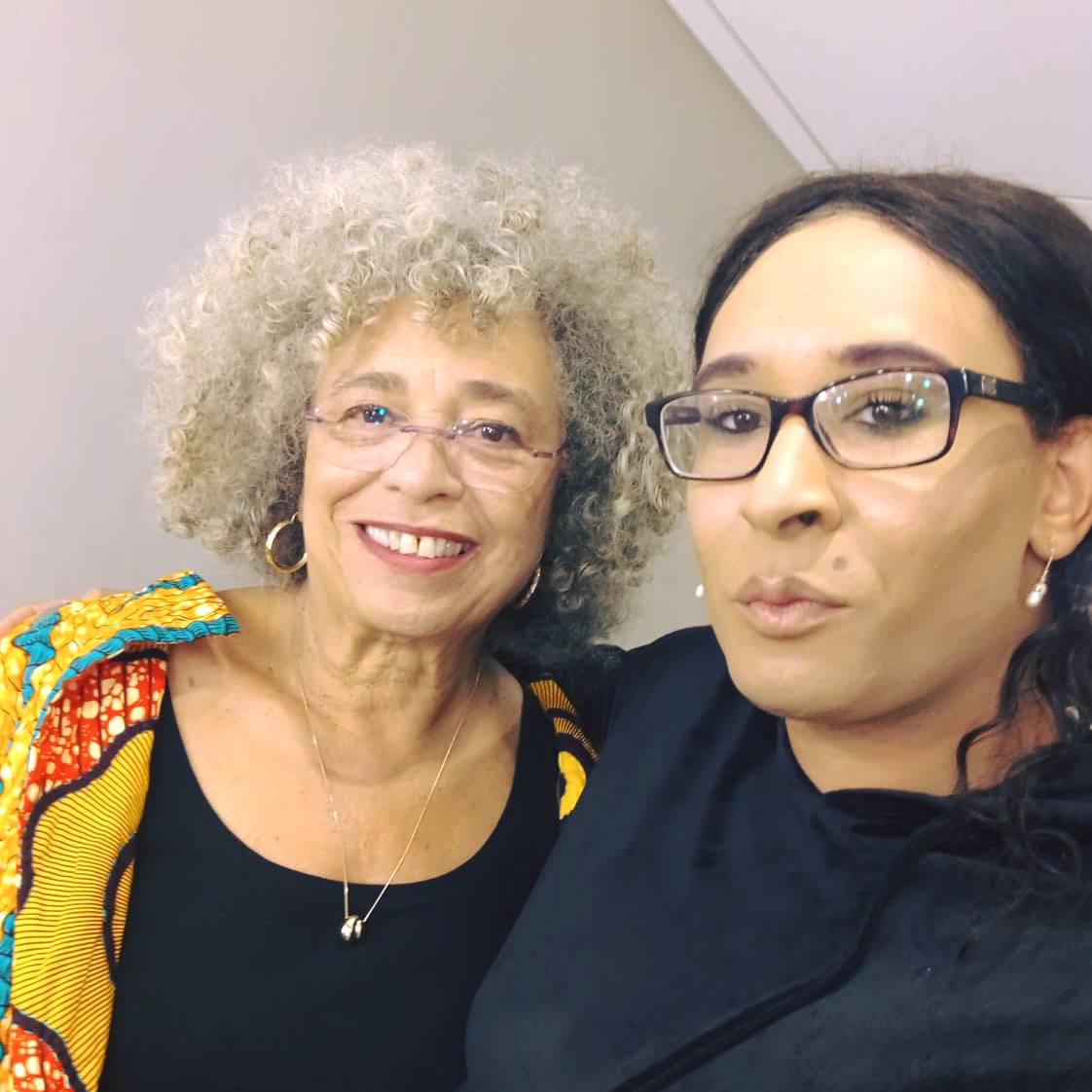 My Panelist/Educator & Community Respresentation Engagments
Currently hold Pride Toronto committe and board memberships.
-Advisorary committee member for Black Coalition For Aids Prevention 2021
-Speaker and advisor to the Toronto Prisoners' Rights Project on exploitative prison phone contracts and alternatives to policing.
– Panelist at Maggie's Toronto Sex Workers Action Project on topics of community care, sex workers rights and police violence.
– Presenter at workshops for Black children on self-love and solidarity with Black, trans people, for Freedom School Toronto
– Panellist and educator for Canadian Students for Sensible Drug Policy, Ryerson, and Ryerson Criminology dept on Gendering Harm Reduction
– Panellist for Queering Black History Month at Ryerson University for the BIPOC Students Collective
– Guest lecturer for York University's Trans Day of Remembrance (Annual)
– Guest presenter and media representation for The 519's Transgender Day of Remembrance (annual).
–Host and Creator of T Time Tips – a podcast for trans women offering guidance, advice and support.
– Guest lecturer in The University of Toronto's Critical Equity and Solidarity Studies Program
-Panelist for Black Cap International Women's Day Reset, Restore, Rebuild,
-Panelist and Educator Concordia University Black Studies
-Panelist for LAMP Serving The Block
-Panelist for Black Cap International Day Against Homophobia Biphobia & Transphobia
-Guest educator for York University Faculty of Urban and Environmental Change
-Panelist for Building The World We Want- Free Police Futures In Canada
-Panelist for Pride Toronto Age and Access
-Guest Educator for York University Activism & Black Lives Matter
-Panelist for Amadeusz General Meeting
-Panelist for Maple Leaf Sports Center- Sole Food
-Panelist for University of British Columbia- Safer Sex: The Need To Decriminalize Sex Work
-Panelist for Centennial College- 2022 Transgender Day of Rememberance
-Guest speaker for Seneca College 2022 Transgender Day of Remembrance